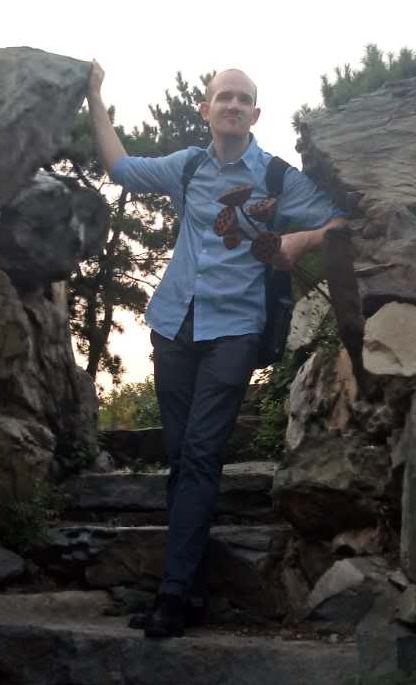 Full name: Charles Compton
Education
University of Texas at Arlington, September 2007 - April 2009 | United States
Field of study: TESOL/ Linguistics
Degree: Master's Degree | Grade: 3.88 out of 4.0
University of Texas at Arlington, August 2003 - July 2007 | United States
Field of study: Modern Languages
Degree: Bachelor's Degree | Grade: 3.7 out of 4.0
Studied Spanish and French. Studied abroad and fell in love with English teaching; therefore, I continued my education in English teaching with hopes to live and teach abroad.
Skills
Academic English, English as a Second Language (ESL), English Composition, IELTS, Speaking, Teaching English as a Second Language, TOEFL

Personal Statement
I feel that teaching should cover all the bases. Teaching should be filled with new knowledge and yet stay fun and fresh. It needs to challenge and grow the student. I enjoy teaching academic classes: writing, grammar, and oral skills, but I also enjoy conversation classes and English corners. My classes have something for everyone. Moreover, I enjoy getting involved in University life. Spending time with the students outside of class provides them a chance to open up and increase learning.
Work Experience
Instructor, Neusoft University of Technology and Information, August 2016 - present | China
Working in Dalian, China. Full Time Instructor.
Oral English Classes. Also, conducted English Corners. Collaborated in publishing Textbook for school classes. Prepared students for IBT/IELTS testing.
Academic Instructor
Texas State University (ESL program)
September 2015 - August 2016 | San Marcos, Texas, United States
I taught at Texas State University in their ESL program. Courses I covered were writing, reading, grammar, and oral skills. Students commented that I made grammar enjoyable and covered a great deal of material. Also, I had a great emphasis on preparing for IBT test namely the speaking test.

Projects
Collaboration on a textbook, January 2017
For the Neusoft University, I collaborated with other professors to write two chapters on American history and culture. It was published and used in their English classes.
Student Council, January 2016
At a previous job (Texas State University), I gathered active students together to form a group. We formed different activities such as a pizza party, a cooking class, a field trip outdoors, and several game days. The students wanted to have a time to meet and be social together.

Languages
English: Native
Spanish: Advanced
Korean: Intermediate
Chinese (Mandarin): Intermediate
French: Intermediate